Give the "Gift of Clean"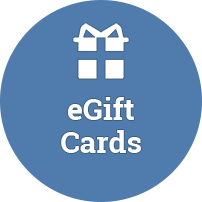 Do you know someone who could use a break?  Dust and Mop House Cleaning gift cards are the perfect gift for any special occasion or "just because"!  We even have House Cleaning for a YEAR!!!!!!  Birthdays, Get Well, Employee Appreciation, Baby Showers, Mother's Day or just to show that you know they need a break!  Click on the link below to see available egift cards.  We can arrange to have a packet mailed or have it picked up at our downtown Apex location.
Options for Gift Cards:
Hourly Cleaning - Can be purchased for 3, 4 or 6 hours. The gift recipient can use the card for the hourly time selected OR they can choose to put the amount towards a total Top to Bottom Cleaning for their home (A complete "Spring Cleaning") and can pay for the balance directly. The hourly cleanings offer the most flexibility to the gift recipient, as they can choose if they want an hourly or to upgrade to a Top to Bottom. If the recipient chooses the hourly time (3, 4 or 6), they would create a prioritized list and the cleaner would start at the top of the list and work their way down. Getting done as much as they could in the time allotted. This is a great gift and a nice treat for a friend, new home, baby on the way, birthday, Mother's Day, get well and much more.
House Cleaning for a Year - This is for 13 of our 3 hour cleanings, every 4 weeks. A great gift for Mother's Day, Birthdays, Get Well, etc.
Choose your Own Amount - The minimum amount is $135.00 up to $2,000.00. If you need a gift card for over $2,000.00, please contact our office directly. We will be happy to guide you, if you should need some suggestions on what amount to purchase.
What Happens After Purchase? - Simply contact our office when you are ready to schedule.  You can send in a message from our Contact Us Page or call us at 919-600-4497.
Should you have any questions prior to purchasing, please fill out our contact form with any questions, call our office at 919-600-4497 or Live Chat with us Monday - Friday from 7:30 am - 4:30 pm.